Have you ever wondered what material is the best for building doors? Wood, aluminium, uPVC or composite? The answer is none of them — they all have their own subjective strengths based on what you need for your home. This guide will break down the difference between composite and uPVC doors so you can make an informed and educated decision. We'll be considering factors such as price, durability and longevity. Regardless of your choice, we promise we'll have something that fits.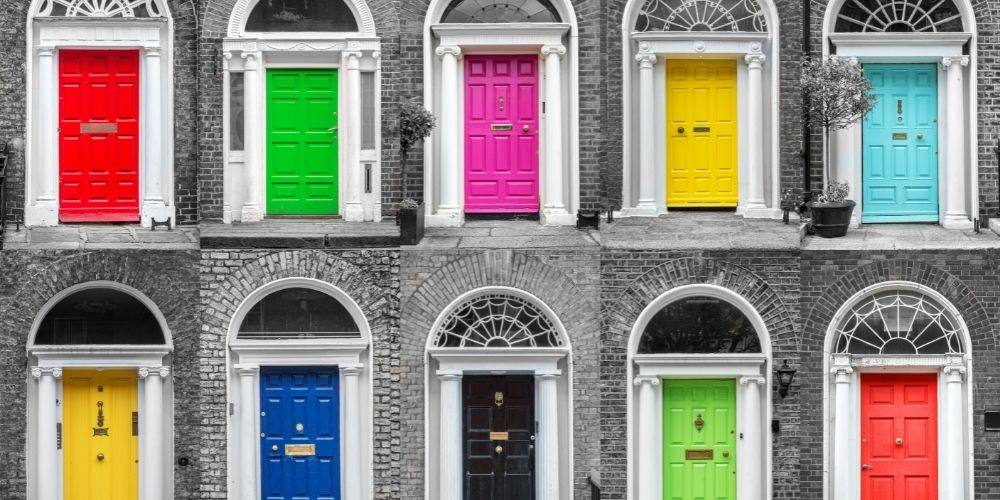 Composite doors, as the names suggest, are comprised of high-quality materials that have been bound together. All of composites are customisable and made-to-measure. Composite doors come in a variety of RAL colours and finishing options, so you don't have to deviate from any existing household themes. However, composite doors can be expensive. They are the most advanced door currently available for commission, but it's important to remember what you're paying for. Composite doors are highly customisable and made from premium materials.

So, what are the benefits? Depending on the materials bonded together, composite doors can be robust, sturdy and withstand harsh outdoor conditions. The more superior materials used, the better quality product you receive. They also require minimal maintenance, making them a low-effort investment. Our composite doors are extremely high-quality and designed to be stylish and secure. Another benefit is that they last a very long time. Their Frankenstein composition can be sustained for up to 30 years, depending on maintenance!

Composite doors are an excellent long-term investment, but only if you have the budget to accommodate it. If so, then you're all set for the next few decades.


uPVC doors are composed entirely of plastic, so they are a much more affordable option than composite doors. However, that's not to say you're sacrificing quality. Our uPVC doors are extremely well-built and designed to last. They are also available in a variety of RAL colours and finishes, allowing you flexibility over your design aesthetic. We can also install back doors with solid or glass panels and made-to-measure stable doors. Our versatile designs are customisable and come with a 10-year guarantee.

Similar to composite doors, our uPVC options are low-maintenance, durable and weather resistant. The uPVC coating protects against rot, rust and UV radiation, making it a sustainable outdoor option. If properly maintained, uPVC doors can also last a long time — up to 35 years! Another quirk of uPVC is its heat-retention properties. uPVC is a low conductor of heat, which traps warmth more efficiently than other materials. It keeps your home warmer for longer.


Bespoke & quality doors with Preseli Home Improvements
Choose Preseli Home Improvements for stunning, made-to-measure doors. We carry a versatile range in our collection, so we have something to suit everyone's tastes. Our designs are adjustable, so you can select the finish, glazing and RAL colour of your door. We want your distinctive style to shine through, so we offer our customers a plethora of unique and customisable options. We also offer hardware accessories such as viewing holes, letterboxes and security chains. Our composite and uPVC doors are high-quality, sleek and secure. Regardless of your chosen material, we guarantee you'll be receiving a top-tier product. Contact us today on 07949418929 for a free, no obligation quote.